INDUSTRY PANELS – Free to the Public!
1PM – 2PM: Social Media for Filmmakers:
Learn from the experts, get insights on how to utilize social media to promote your film and engage with people to gain support.
Panelists: Jai Bugarin, Angela Mc Crae, Yemi Adegbonmire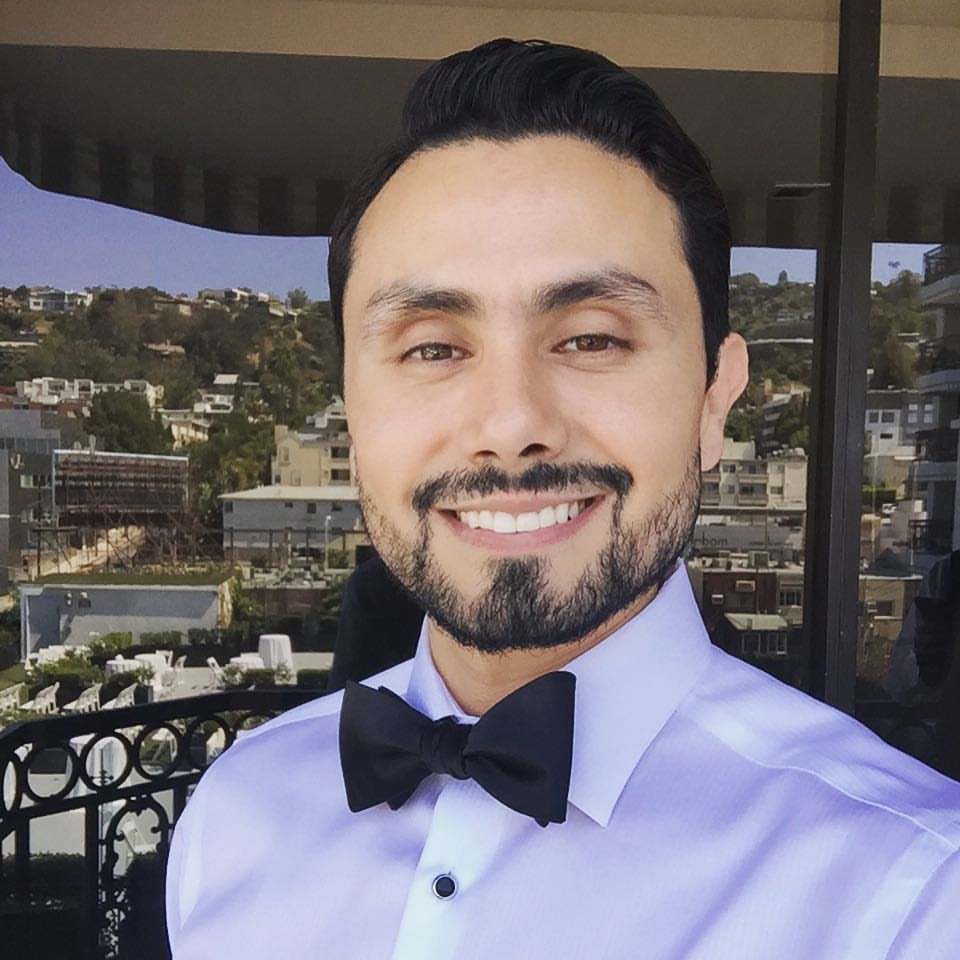 Leader, motivator, self-starter…. Jai Bugarin, a bilingual and bicultural entrepreneur with over 8 years of experience in the digital space. His in-depth knowledge of the social media ecosystem and passion for business strategy and operations has allowed him to build businesses, raise venture capital, lead and empower teams, develop and grow trusted brands, produce engaging content and build large trusted communities across digital platforms. At Maker Studios, his innovative ideas paved the way for the creation of Tutele, one of Youtube's first original bilingual networks, which included some of Youtube's most popular Latino content creators. Mr. Bugarin's dedication and vision for Tutele led him to secure funding from YouTube's original channel initiative in 2011. His in-depth knowledge of the digital space soon led this strategic thinker to spend his days working on streamlining and improving workflow processes across multiple departments and ultimately overseeing all video production at Maker Studios. This experience provided him with the knowledge and skills he needed to co-found All Day Media, a next generation, multi-platform media company where Mr. Bugarin and his partners raised 2.5M in venture capital from top investors in L.A, San Francisco and New York. All Day grew a highly-engaged community of History and Travel social accounts of over 35M (@earthpix and @HistoryinPics) and built a website with over 45M unique visitors per month dedicated to entertaining and educating millennials. Jai is now focused on utilizing his knowledge to contribute towards making the world a better place. He is currently working on a passion project aimed to inspire others in finding their inner happiness and become the best version of themselves. He is a believer that if we measured success with happiness we would live in a world full of love, support and peace.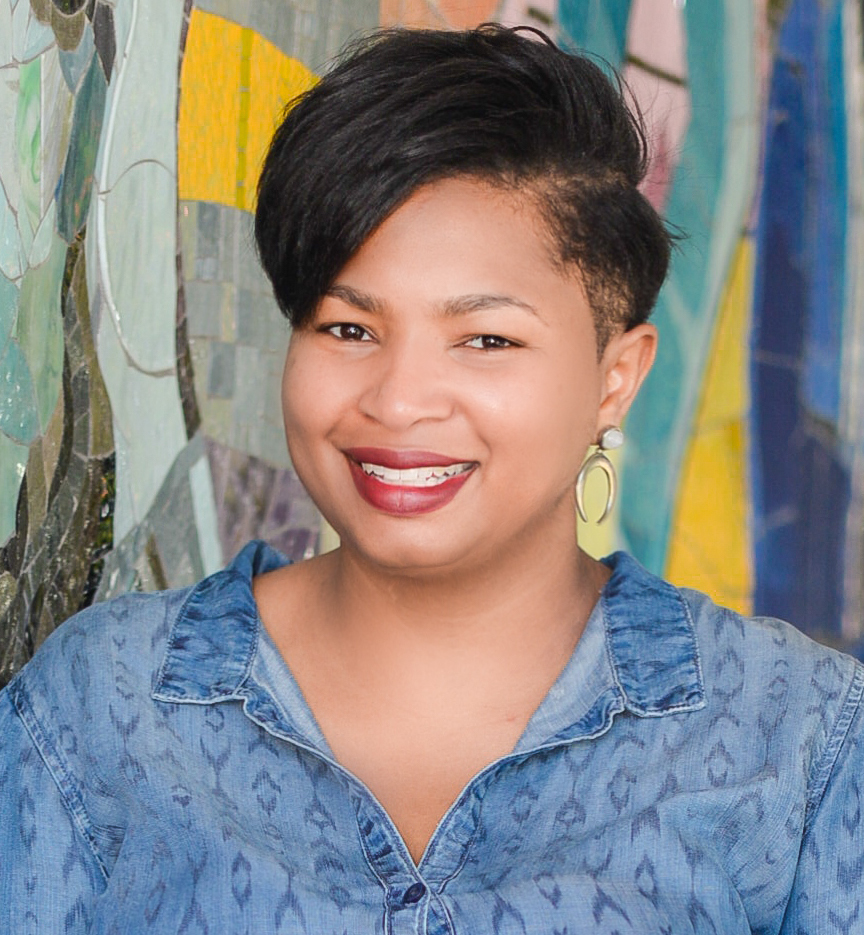 Angela McCrae is a filmmaker and communications leader with 15 years of experience in television/film, journalism, and philanthropy. Her career began in broadcast news as a student at Morgan State University while working as full-time morning show audio engineer for WBFF FOX45's debut morning news show. She went on to launch a production company producing local commercial spots, marketing videos and taught at-risk high school students the craft of storytelling and video production. Ms. McCrae spent over 6 years at NBCUniversal achieving two GEM Awards for innovation and launched the company's Young Professionals Network in 2016. Currently, she is Digital Communications Manager for master documentarian Stanley Nelson's upcoming historically black college documentary, Tell Them We Are Rising: The Story of Black Colleges and Universities, airing on PBS' Independent Lens February 19th, 2018. As a filmmaker, she is passionate about developing digital and experiential campaigns around her projects. Ms. McCrae served as co-producer and co-writer for the web-series The BFF Chronicles, starring Erika Alexander and Kim Coles of Living Single. Her directorial debut short film #WhereIsBeauty, starring soul-singer Goapele, has been nominated for two awards and is currently travelling the film festival circuit screening internationally at the Cannes Pan African International Film Festival.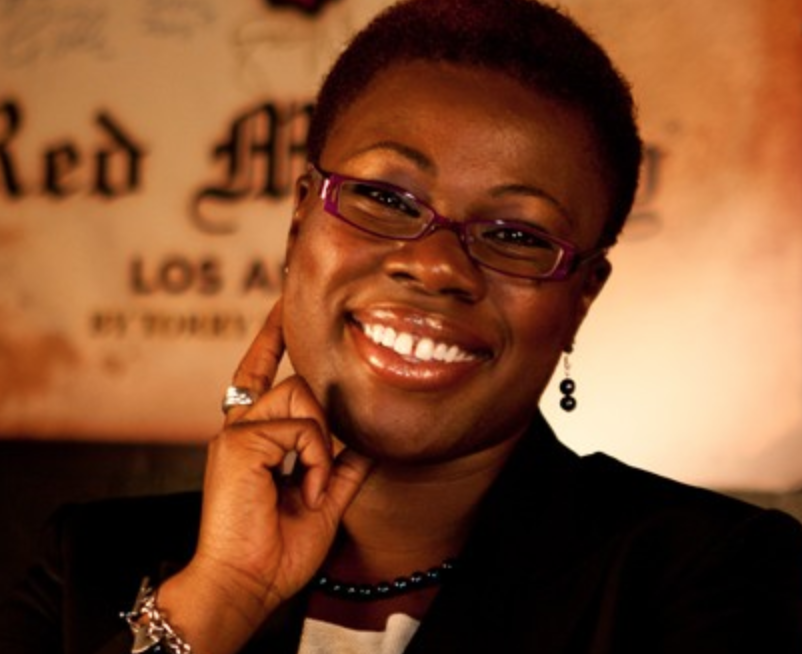 is a Los Angeles based intellectual property and entertainment attorney. Prior to joining Maker Studios,
Ms.
Adegbonmire developed a private practice focused on structuring and negotiating agreements for cable distribution, consumer products licensing, viral marketing, digital content production, product acquisition, international film and
prime time
television distribution for a range of companies from Fortune 500 to start-up ventures.
Ms.
Adegbonmire also worked for the Walt Disney Company where she was a legal executive responsible for the legal affairs of SOAPnet.com along with over a dozen prime-time shows airing on the ABC Television Network. She is a former Public Health Analyst for the U.S. Department of Health and Human Services.
2PM – 3PM: SAG/AFTRA- Working with Unions
Hands-on workshop learning about the process on how to apply and submit paperwork to work with union actors for projects of all budgets.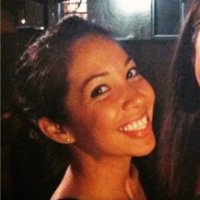 Lorna Badeo is a Business Representative in the Theatrical Contracts department at SAG-AFTRA.  She received her Bachelor's Degree from the University of California, San Diego in Political Science, in addition to her film and music matriculation.  Her passion for the latter led Lorna to Whittier College, School of Law, where she received her Juris Doctorate and certification in Intellectual Property, with an emphasis in Entertainment Law.  After graduating and circumnavigating the world, she worked in the financial industry doing contract administration.  She began her career at SAG-AFTRA in 2014
3PM – 4PM: Crowdfunding
Avenida Productions will do a presentation on how to be successful on crowdfunding and explain the different platforms available.
Panelists: Fanny Véliz, Nelson Grande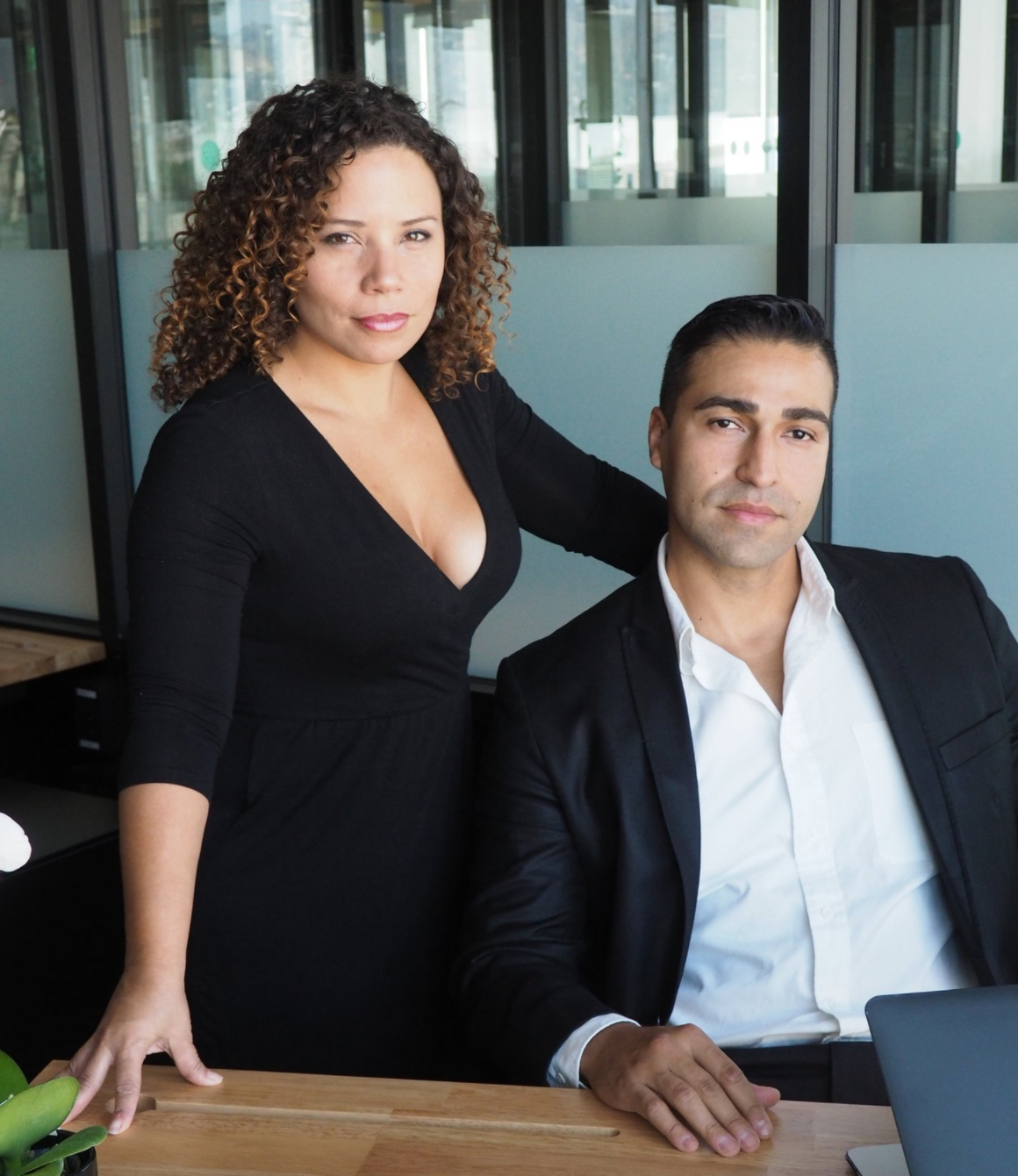 With the creation of Avenida Productions, Nelson Grande and Fanny Véliz have been able to infuse a passion for filmmaking with expertise in sales. We aim to give a platform and voice to independent filmmakers of color, women, and thosewho are overlooked and underappreciated by a vast majority of studios. Unlike most production companies, Avenida aims to empower the independent filmmaker by creating a path for them to master and manifest their own destiny. This is all part of an even bigger plan to leave the world better than we found it; one film, script, or project at a time. To date, we have helped raise $800,000 towards projects that celebrate diversity.
4PM – 5PM: Shooting in Central America:
What are the ins and outs of shooting in Central America? Learn from filmmakers who have successfully filmed on location.
Panelists: Arianne Benedetti, Ingrid Barajas, Ornella Jaramillo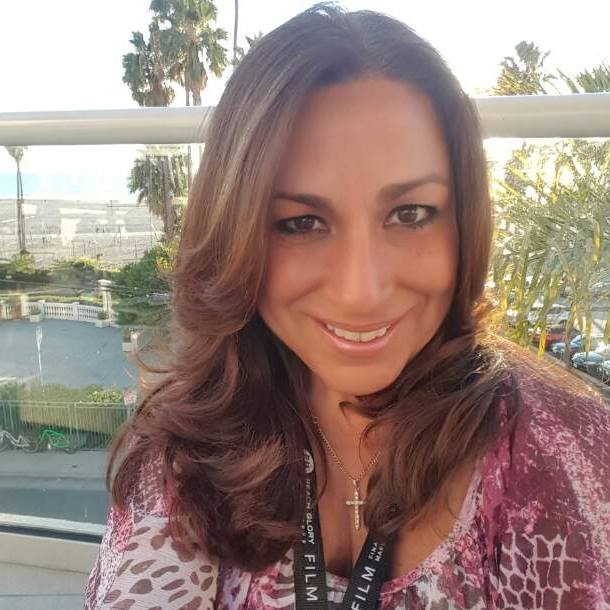 Ingrid Barajas.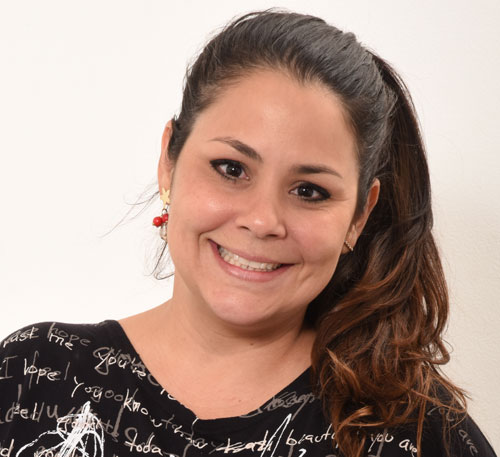 Arianne Benedetti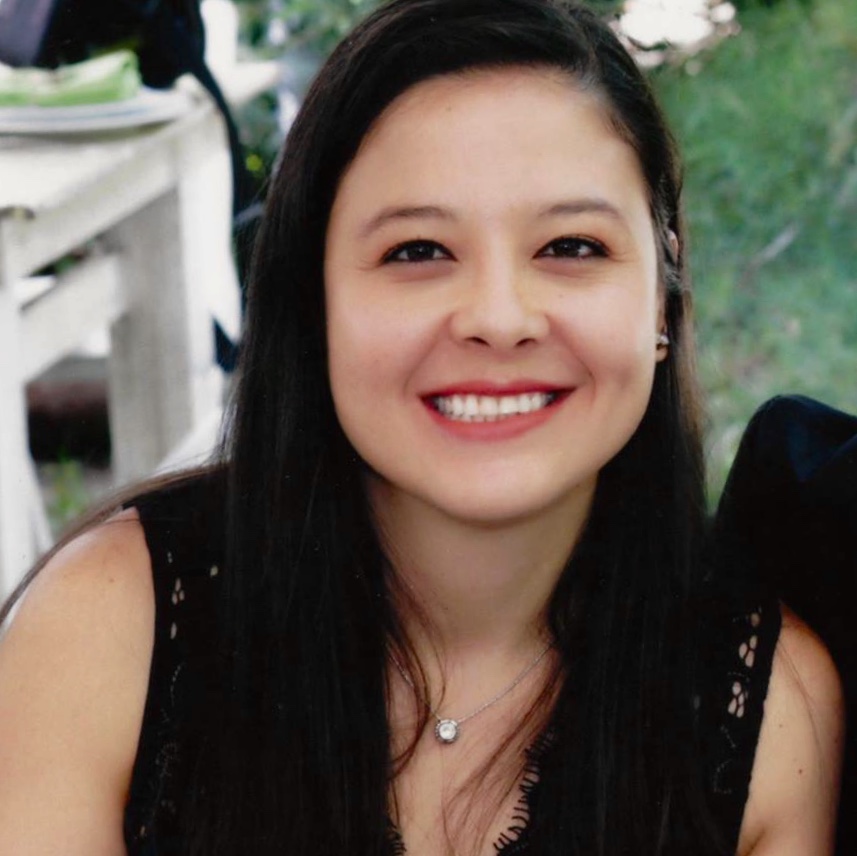 Ornella Jaramillo has more than 15 years of experience producing feature films, documentaries, commercials and TV series in Mexico, the United States and Panama. In 2012 she founded DDN Pictures: production company in Los Angeles with the mission to develop original content and provide production services to international clients. Her most recent productions include the Tigres del Norte documentary "Jefes de Jefes", the feature film "Everybody Loves Somebody" with Karla Souza and the TV Series "Run Coyote Run" from Fox Latin America. From 2012 to 2014 she worked as Line Producer in the film "La Jaula de Oro", winner of Un certain talent in Cannes Festival. From 2008 to 2012 she worked independently in Los Angeles producing more than 100 commercials for brands such as Jeep, Toyota, Porsche, Vespa, Coca-Cola, Walmart, Home Depot, Nissan with celebrities like Sofia Vergara, Eugenio Derbez, Katy Perry, Chris Hemsworth and Alessandro del Piero. From 2003 to 2007 she worked in production companies like Columbia Pictures, Altavista Films, Cineconcepto and Bazooka Films. She participated as Unit Production Manager in films such as "Legend of Zorro", "Amar a Morir" and "Volverte a Ver, where she had the opportunity to work with actors like Antonio Banderas, Catherine Zeta Jones, and Alfonso Herrera just to name a few.  Ornella has a Bachelor's Degree in Sciences of Communication from ITESM (2002). She's an active member of the National Association of Independent Latino Producers in the city of Los Angeles, California.