NALIP DICTA EXITOSO TALLER EN IFF PANAMA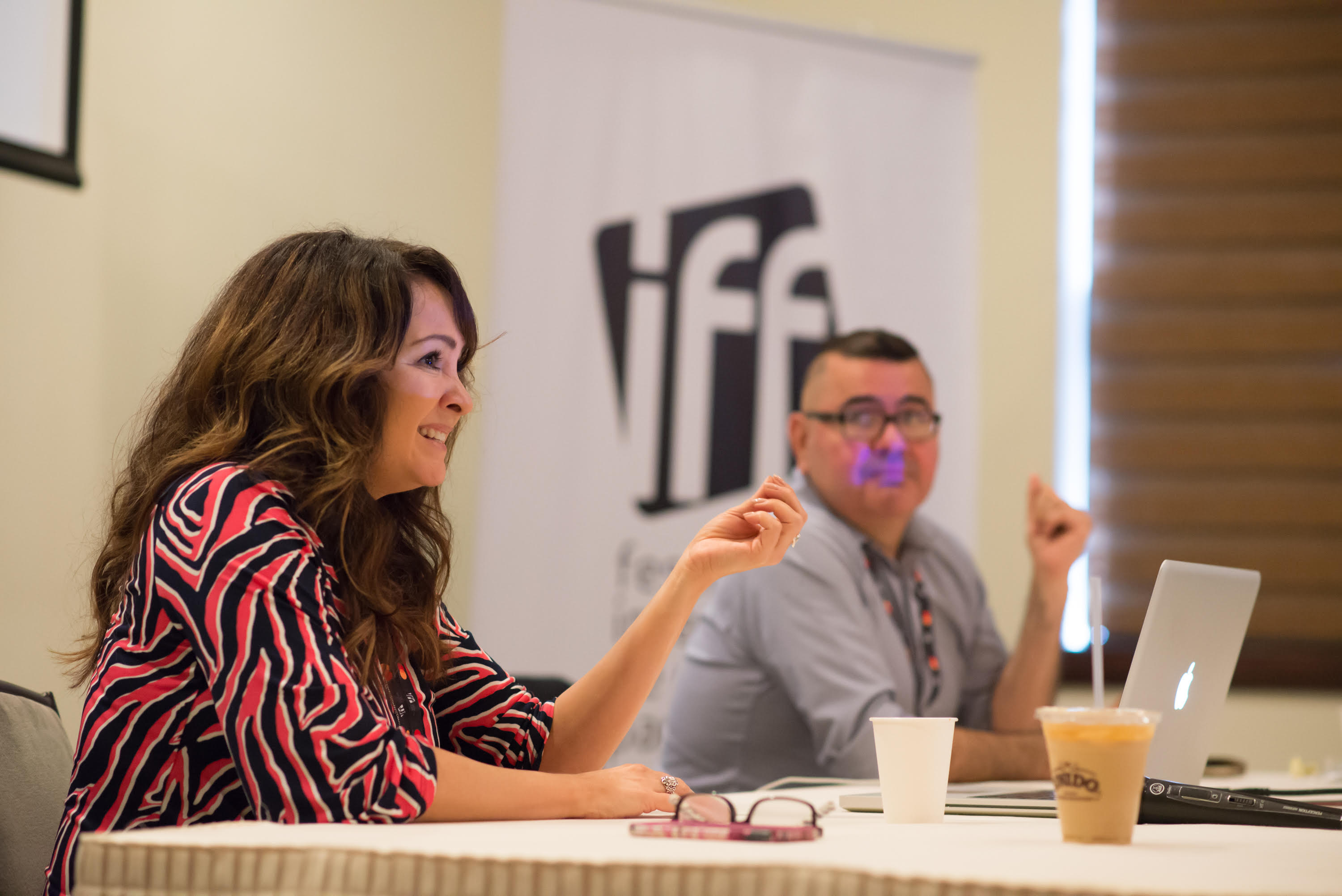 Sandra Avila, founder of Avila Entertainment and Ben Lopez, Executive Director of NALIP.
This past April, Ben Lopez, NALIP's Executive Director and Sandra Avila, President of production company Avila Entertainment, were guests of the Panama Film Commission (DICINE) at Panama's International Film Festival where they conducted a two-day workshop on the finer points of preparing and presenting successful film pitches to studios and potential investors. The encounter was facilitated by PIFF/LA's Artistic Director, Carlos Carrasco, after introducing representatives of NALIP and DICINE at last year's edition of the Panama International Film Festival in Los Angeles (PIFF/LA).
Over the course of two sessions on consecutive days, Mr. Lopez and Ms. Avila guided workshop attendees through a series of interactive presentations and exercises designed to focus the filmmakers on the specificity of their proposals, their marketing targets and even their presentation skills. The group, made up of directors, screenwriters and producers, engaged in role-playing exercises, pitching to each other in breakout sessions and then providing group feedback in lively and entertaining encounters skillfully moderated by the moderators.
Ms. Avila and Mr. Lopez also reviewed specific case studies of successful Latino artists now working in Hollywood; and provided a window into the inner workings of the entertainment industry in the U.S. In the end, the overriding message was an encouraging one underscoring the fact that Latino creators are currently living in a time of high demand for their content over multiple global platforms.
At PIFF/LA we are very proud of having brought such a valuable resource to the filmmakers of Panama, and also to have established this link to one of the most vibrant and important organizations working for all Latinos in the entertainment industry.